Cybersecurity
It's time to secure your cloud. Protect what matters most and stay ahead of cyber threats with Starhouse Tech Cybersecurity solutions.

A Modernized Approach to Data Security
The rise of cloud-based services and other digital tools has made data security especially vital. In fact, today, it's more important than ever for organizations to protect their data from outside and inside threats.
Experts
Our IT security consulting experts can work with your in-house team to develop and personalize a multi-layered security solution to secure your cloud environment.
Modern approach
Our solution is based on a modern approach to data security which includes running incident response simulations and employing automated technologies to improve the speed of detection, investigation, and recovery.
11 years of experience
With more than 11 years of experience — providing big corporations with information security consulting services, you can rest assured that we have what it takes to help you achieve maximum security.
Request a Data Security Audit Today
It is important that you regularly evaluate your current security practices, identify weaknesses, and make recommendations for improvement.
Known as a data security audit, this is an important part of business continuity planning. The goal is to identify weaknesses in your current safeguards that could lead to unauthorized access and jeopardize the success of your enterprise.
At Starhouse Tech, we can work with you to audit your cybersecurity infrastructure to determine:
Identify data assets
The effectiveness of your current security controls
Any gaps between what you have implemented and what is required for best practices
Request an audit today and start your journey toward cyber resiliency
In our role as cybersecurity consultants, we provide vulnerability, asset, and patch management as well as threat modeling and risk prioritization, to ensure that you are covered at all points.
We will then make recommendations that will help secure your cloud environment, DevOps pipeline, and other vulnerable areas.
Order a consultation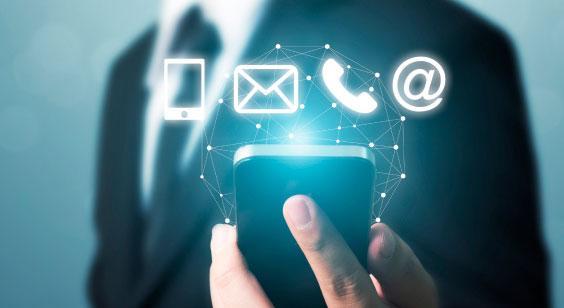 Get in Touch
If you're looking to improve your cybersecurity, our team can help. We offer a variety of consulting services to help you assess your risks and develop a plan to improve your security. We'll work with you to assess your needs and develop a plan to keep your systems safe.
Get in touch today to learn more.
Write
You will also be interested in:

Starhouse Tech Team
10-07-2019
The Future of Enterprise API Development
Mobile apps have already penetrated every sphere of our lives and every imaginable business niche. Naturally, the appeal of mobile apps for its market potential cannot fade away anytime soon, at least until another great technology can replace mobile apps.
Read more
What our customers are saying
Starhouse Tech helps companies and businesses scale up and grow by providing them with reliable and responsive DevOps consulting, cloud and security services. Read what our clients have to say.
The professional team at Starhouse Tech always stays in touch and makes us feel included and updated in times of releases or major updates.
I've been working with Starhouse Tech for the past year and they've been nothing but amazing. Their devops solutions have transformed the way we do business and we've seen a significant increase in productivity. Highly recommend!
Starhouse Tech is the best in the business. They provided us with end-to-end devops solutions and the entire process was smooth and efficient. The team was knowledgeable and always available to answer any questions we had.
We were in need of a cloud migration and Starhouse Tech was there to help us every step of the way. Their cloud infrastructure consulting was top-notch and the results were beyond our expectations. Highly recommend this company for any IT needs.
The delivery team at Starhouse Tech is second to none. They managed every aspect of our project with care and expertise. The final delivery was on time and exceeded our expectations. Thank you Starhouse Tech!
Our company has been using Starhouse Tech's build and release automation and it has made a huge impact on our development process. We are now able to release updates faster and with more consistency. Highly recommend this service!
As a growing company, we needed a reliable and efficient solution for our infrastructure operations. Starhouse Tech's infrastructure automation was the answer. The process was seamless and has helped us save time and resources.
FAQ
01
What does a cyber security audit look like?
A cyber security audit involves assessing an organization's information security controls to ensure they are effective in protecting against potential threats. It includes evaluating policies, procedures, and technical controls, performing risk assessments, and making recommendations for improvement. The goal is to provide assurance and improve the security posture of the organization.
02
What is an auditors role in cybersecurity?
An auditor's role in cybersecurity is to assess an organization's information security controls and provide assurance that the controls are effective in protecting the confidentiality, integrity, and availability of the organization's information assets.
03
What is a cybersecurity consulting firm?
Cybersecurity consulting firms help organizations improve their security posture by offering expert services and advice. Services include security assessments, penetration testing, incident response planning, and more. The goal is to enhance cyber defense.
04
How much is cybersecurity consulting?
Cost of cybersecurity consulting varies widely: $100-$300/hr for small-medium orgs, several thousands for larger orgs. Pricing depends on scope, complexity, expertise, location, and org size. Get clear scope of work & pricing before starting project.
05
What does a security consultant do?
A security consultant improves an org's info security by conducting assessments, recommending controls & best practices, implementing solutions, and providing ongoing support. Goal: minimize cyber threat risk, protect sensitive info, ensure security standards & reg. compliance.
06
What is cyber security consulting?
Cyber security consulting helps orgs improve info security by identifying threats, implementing security strategies, and providing best practices to protect against cyber attacks. The goal is to enhance security, meet compliance, and minimize risk of cyber incidents.
07
What is DevSecOps as a service?
Integration of security into DevOps process for continuous security monitoring and risk mitigation.
Starhouse Tech In Brief
11 years in IT
Top specialists with enterprise and startup experience on board
Success stories (including projects in healthcare, hospitality, payment processing)