DevOps
In the fast-paced world of software development, it's essential to have a reliable partner who can help you streamline your development and operations processes.

Looking for Reliable DevOps Solutions?
DevOps, a combination of software development and IT operations, helps speed up the software development process, giving your company a first-mover advantage.
But, DevOps isn't only about moving fast — it also prioritizes the application's functionality and stability.
Without the right DevOps services and solutions in place, your team may have to deal with IT silos and a host of other development issues, which will mean less time for developers to create new features and grow your business.
At Starhouse Tech, we have a team of experienced experts
Who can help you with everything from planning and designing your DevOps strategy to implementing and managing your DevOps solutions. We've worked with some of the biggest names in the industry, and we're confident that we can help you meet your goals.
If you're looking for reliable DevOps consultants, contact us today.
We'll be happy to help you find the right solution for your needs.
Order a consultation
Apply Automation in DevOps Practices
Automation is the key to delivering on-time, quality code at scale. But what does it mean to automate DevOps?
The goal of automation is to increase efficiency and minimize errors. Automation reduces the time required to create and deploy new features, it minimizes human errors, improves quality assurance, and helps prevent downtime. It also reduces the number of service calls required to fix issues in the production environment, bringing down maintenance costs.
However, DevOps automation is more than just automating manual processes. It also allows you to focus on what matters most: developing software that works.
And this is where we come in.
As industry experts, we help you apply automation in DevOps practices by working with your team to:
01
Automate your entire lifecycle — from planning, building, and testing to deployment.
02
Manage all the moving parts of your system — servers, operating systems, databases, and more.
03
Manage your environment with ease — even if you're not a sysadmin by trade.
04
Bring your team together — with tools that work across all devices.

Get The Best DevOps Consulting From Industry Experts
You've got a new project. You're excited about what it might bring. You want to be able to deliver great things quickly and efficiently, but you don't want to risk it all on your own.
If this sounds familiar, you're in the right place. We're here to help you build the best possible product so that you can focus on what matters most: delighting your customers.
At StarHouse Tech, we provide DevOps strategy consulting that can make your organization more agile and efficient. You don't need to reinvent the wheel every time you launch a new product or update an existing one. Instead, allow us to point you in the right direction so that you can speed up your process, meet your deliverable milestones, and create products that work.
How DevOps Benefits Your Business
Wondering whether to switch from tradition to DevOps? Here are some benefits that can help you decide.
Faster Time To Market
One of the biggest benefits of DevOps solutions is that they can help you get your product to the market faster. You'll be able to shorten the time between when you make a change and deployment, saving money and time. It also increases your ability to react quickly to changes in the market.
Automated Repetitive Tasks
DevOps helps with repetitive tasks like deploying software, compiling code, or testing that software on different devices before release. This leads to more efficient workflows and ultimately faster development cycles.
Problems are Resolved Faster
When development teams and operations staff work together to accelerate DevOps processes and solutions, problems are solved faster compared to when solely working with traditional development teams.
Stable and Secure Operating Environments
By making use of continuous integration tools, such as Jenkins or Gitlab CI, etc, it becomes easier for DevOps teams to ensure that your system remains stable and secure at all times. This prevents bugs from being introduced into your system through poor coding practices or testing procedures and other related issues.
Maintain Code Consistency
​​Code consistency across your organization is one of the most crucial benefits of DevOps. In fact, it's often cited as a key benefit of DevOps adoption, along with improved developer productivity and better quality controls.
Better Customer Experience
Another major benefit of DevOps is that it helps companies provide a better customer experience by increasing the speed at which they can release new features or fix bugs in existing ones.
Get In Touch Today
If you are looking for a reliable DevOps service provider, then you have come to the right place. At StarHouse Tech, we are passionate about helping you find the best DevOps solution for your business.
Write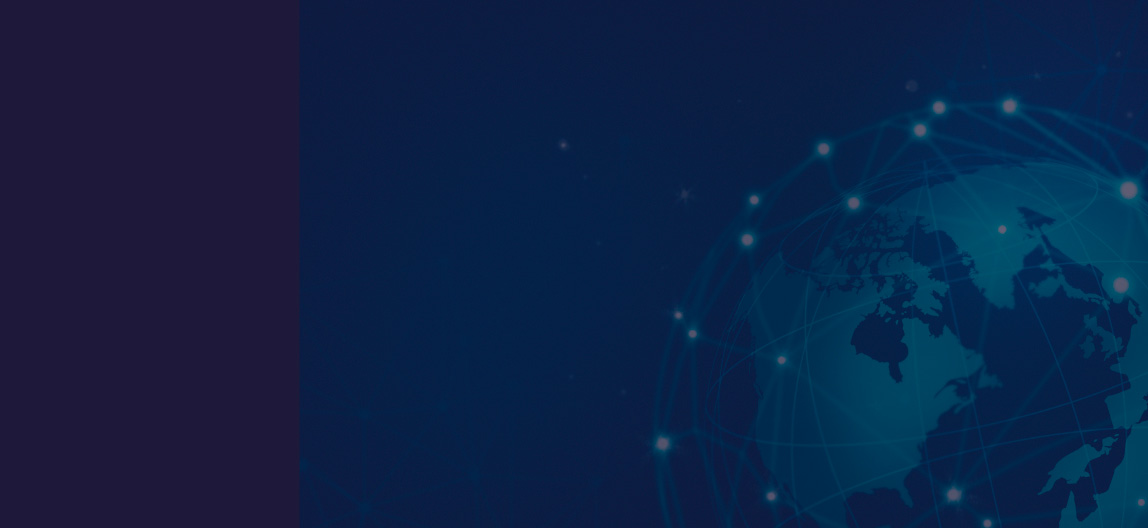 You will also be interested in:

Starhouse Tech Team
10-07-2019
The Future of Enterprise API Development
Mobile apps have already penetrated every sphere of our lives and every imaginable business niche. Naturally, the appeal of mobile apps for its market potential cannot fade away anytime soon, at least until another great technology can replace mobile apps.
Read more
What our customers are saying
Starhouse Tech helps companies and businesses scale up and grow by providing them with reliable and responsive DevOps consulting, cloud and security services. Read what our clients have to say.
The professional team at Starhouse Tech always stays in touch and makes us feel included and updated in times of releases or major updates.
I've been working with Starhouse Tech for the past year and they've been nothing but amazing. Their devops solutions have transformed the way we do business and we've seen a significant increase in productivity. Highly recommend!
Starhouse Tech is the best in the business. They provided us with end-to-end devops solutions and the entire process was smooth and efficient. The team was knowledgeable and always available to answer any questions we had.
We were in need of a cloud migration and Starhouse Tech was there to help us every step of the way. Their cloud infrastructure consulting was top-notch and the results were beyond our expectations. Highly recommend this company for any IT needs.
The delivery team at Starhouse Tech is second to none. They managed every aspect of our project with care and expertise. The final delivery was on time and exceeded our expectations. Thank you Starhouse Tech!
Our company has been using Starhouse Tech's build and release automation and it has made a huge impact on our development process. We are now able to release updates faster and with more consistency. Highly recommend this service!
As a growing company, we needed a reliable and efficient solution for our infrastructure operations. Starhouse Tech's infrastructure automation was the answer. The process was seamless and has helped us save time and resources.
FAQ
01
What is DevOps?
A software development approach for increased efficiency, reliability & speed in software delivery.
02
What is DevOps consulting?
Service that helps organizations improve software delivery by implementing DevOps best practices.
03
Are DevOps consulting services worth it?
DevOps consulting services can be worth it for organizations looking to improve their software delivery process. With expert guidance, they can optimize processes, integrate security, & achieve faster, more reliable delivery while maintaining quality and security.
04
What makes DevOps successful?
DevOps success is achieved through collaboration, communication, automation, continuous improvement, and a focus on delivering value to customers. Integration of security and emphasis on experimentation and learning also play important roles in DevOps success.
05
What are the benefits of DevOps?
Benefits of DevOps include increased efficiency, faster and more reliable software delivery, better collaboration, improved quality and security, reduced downtime, and faster time-to-market. DevOps also helps organizations respond quickly to changing business needs.
Starhouse Tech In Brief
11 years in IT
Top specialists with enterprise and startup experience on board
Success stories (including projects in healthcare, hospitality, payment processing)